From Directors Desk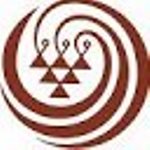 The School of Commerce and management is one of the eight schools of studies located at the headquarters of the university. Through its quality policy aims to enhance and sustain excellence of its educational programmes. The school offers various programmes by which student can update his knowledge, ability and managerial skills while working in his /her profession. All the programmes offered by the school have become extremely popular and are among the best in Distance Learning Programme methods.
The school primarily focuses on the following issues
Increasing knowledge in the field of commerce, management and allied sectors.
Providing well educated manpower to service and manufacturing sector, industries, institutions, etc.
Offering enriched learning experiences to aspiring managers.
Eenabling students to realize their full potential.
Ensuring that student serves as an agent of continuous improvement and change.
Encouraging entrepreneurship and service orientation.
Extending the frontiers of knowledge in management through cutting-edge research.
Disseminating knowledge through a portfolio of educational programmes and publication