From the Controller of Examinations(CoE) Desk
From the Desk of the COE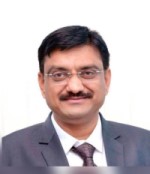 Mr. B.P. Patil - COE YCMOU
An examination (exam) is a test. Many things may be examined, but the word is most often used for an assessment of a person. It measures a test-takers' knowledge, skill, aptitude, mental fitness, or ability or standing in some other topic. It is a set of questions designed to measure those things. Examinations change and evolve. They have been used since ancient times.
In its widest sense, to examine is to look at something very carefully, perhaps to find the cause of a problem. Someone who is ill may need to go to a doctor for a medical examination. A mechanic may examine a machine to find why it is not working properly.
In education an examination is a test to show the knowledge and ability of a student. A student who takes an examination is a candidate. The person who decides how well the student has performed is the examiner. An examination may be a written test, an on-screen test or a practical test. Examples of a practical test may be: performing in a laboratory, speaking a language while answering physically, using an instrument like a computer and doing a scientific experiment. An on-screen test is a test which uses the computer.
If the candidate is successful he will have passed the examination. If he is unsuccessful he will have to appear for the exam again another time.
A student who passes an examination gets a certificate, diploma, Degree or a Post graduate degree.
YCMOU is a unique university conducting over 300 examinations, in different disciplines, for different groups, in a different manner. Unlike the other universities in the state, the YCMOU has 8 regional centres and over 2000 study centres Even the number of the examinees is very high compared to other universities. In view of controlling over the examinations, almost all the examinations are conducted using modern techniques.The university uses progressive technology in both offline and online examinations In Open and Distance education systems, conducting examinations has many complexities, hence it's a big challenge; however, the YCMOU has taken up the challenge successfully.